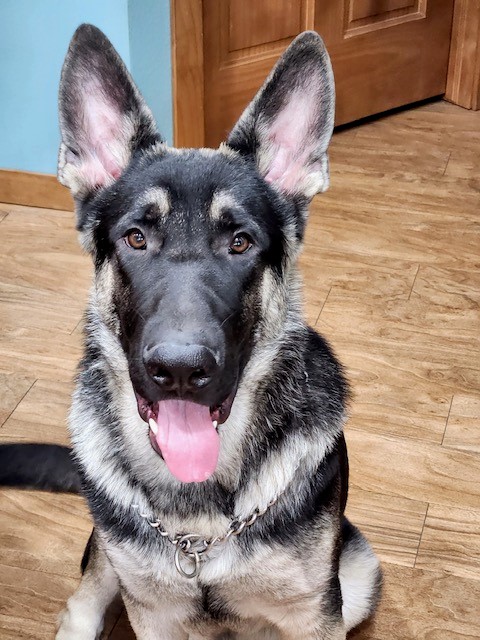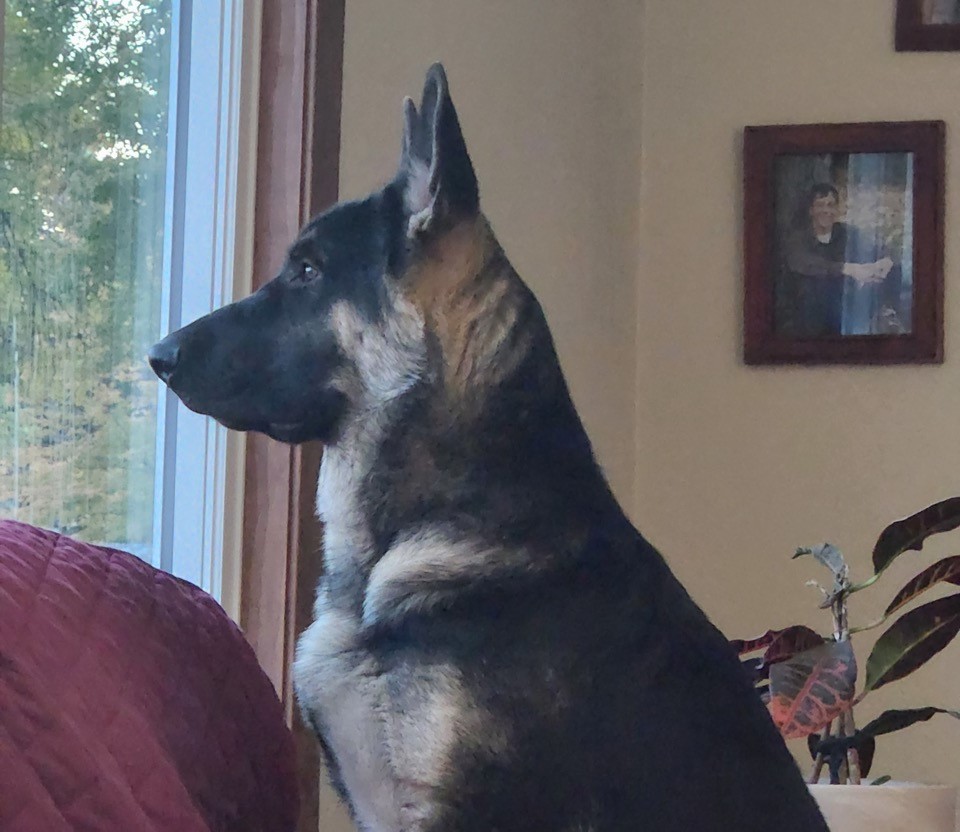 Sumac
Foster Home
Sumac is a Black/Tan plush coat male. He is a very solid weighing in at 118 pounds, Sumac is a large boned boy. Sumac is a ball player and loves to catch. Sumac is a big snuggler with a very calm temperament. He is great around small children. Sumac is DM clear & Penn-hipped excellent.
---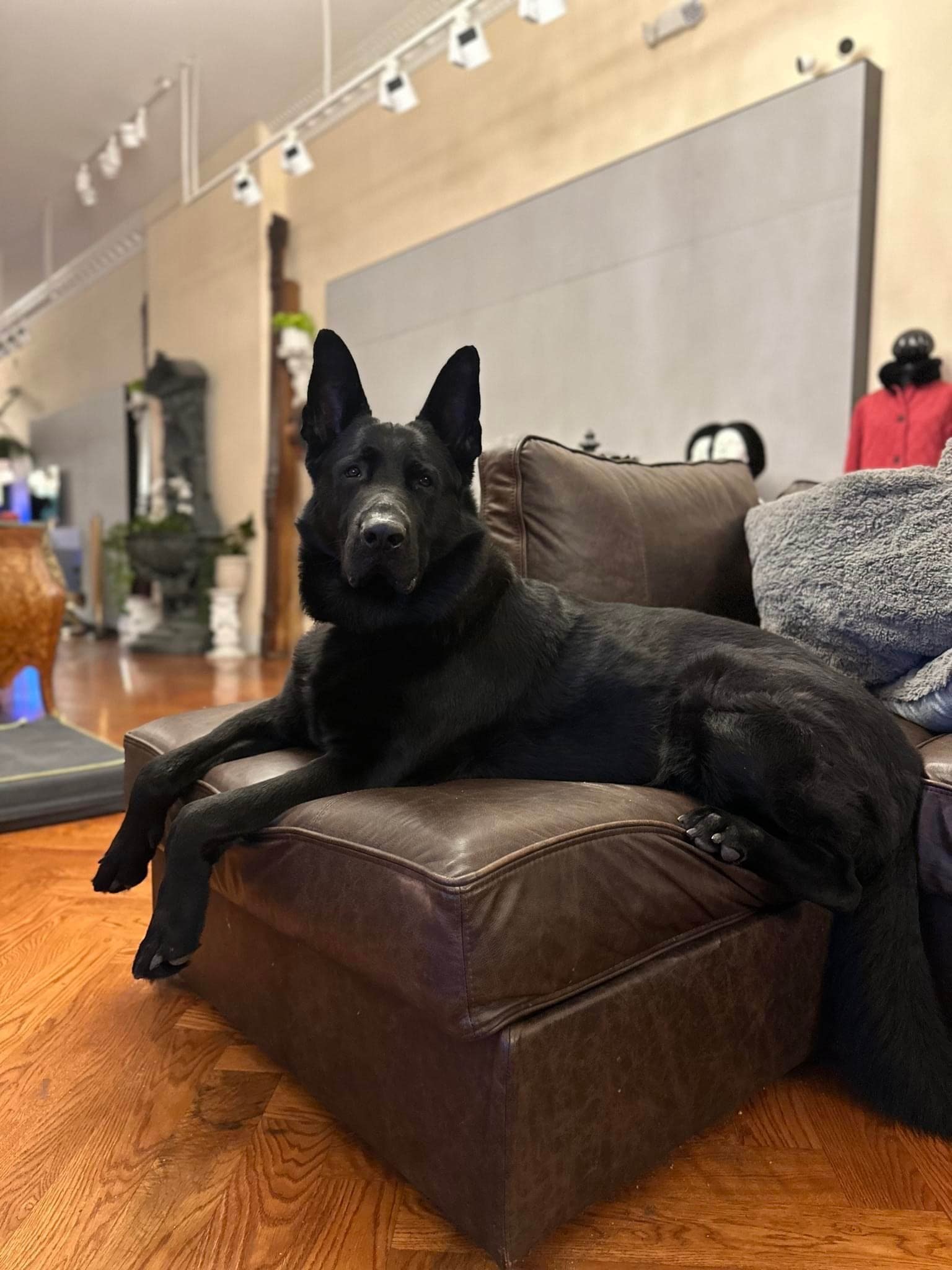 Xander
Xander is a sweetheart of a boy who is now in our breeding program. He is Penn-hipped "excellent". Presently he weighs 135lbs.
---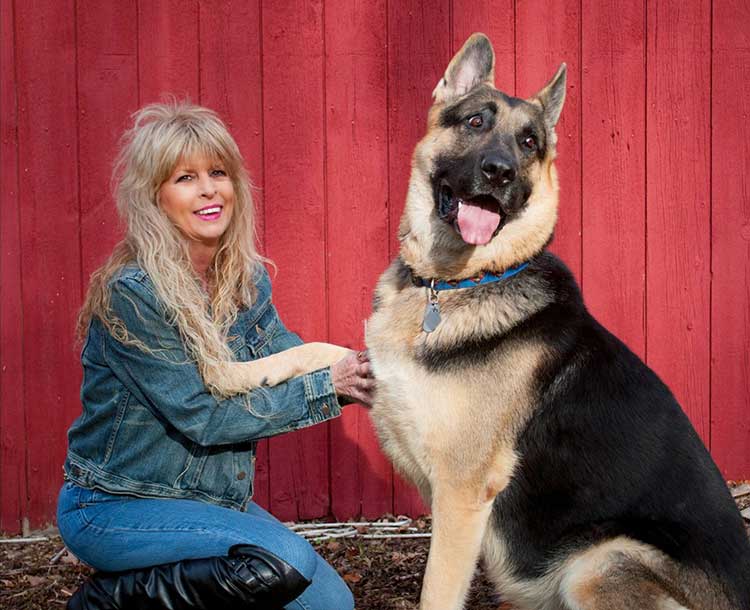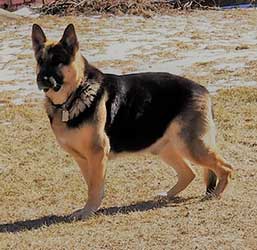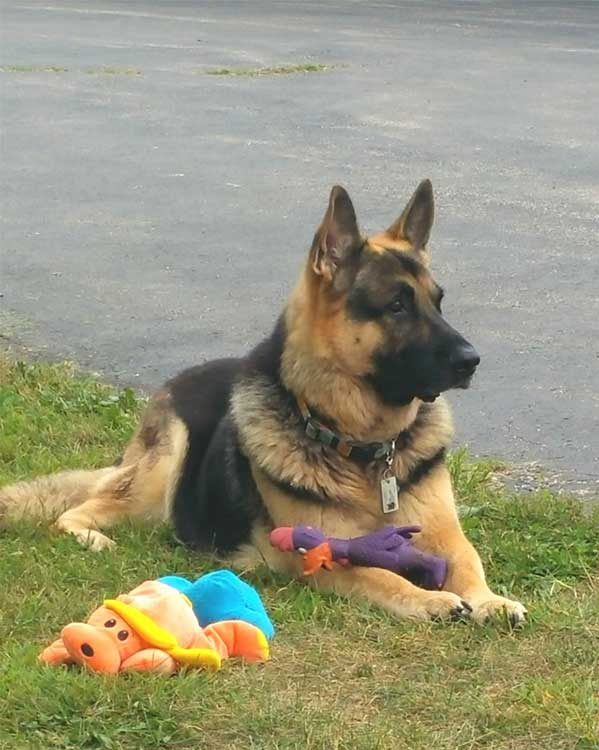 Hero
Hero is a big boy around 140 lbs. He is a son of our boy Kole and is loving but also protective of his family. He is OFA'd good. He will be used in the future.
---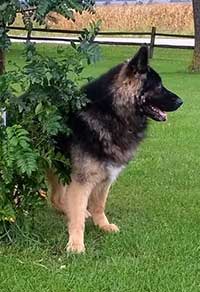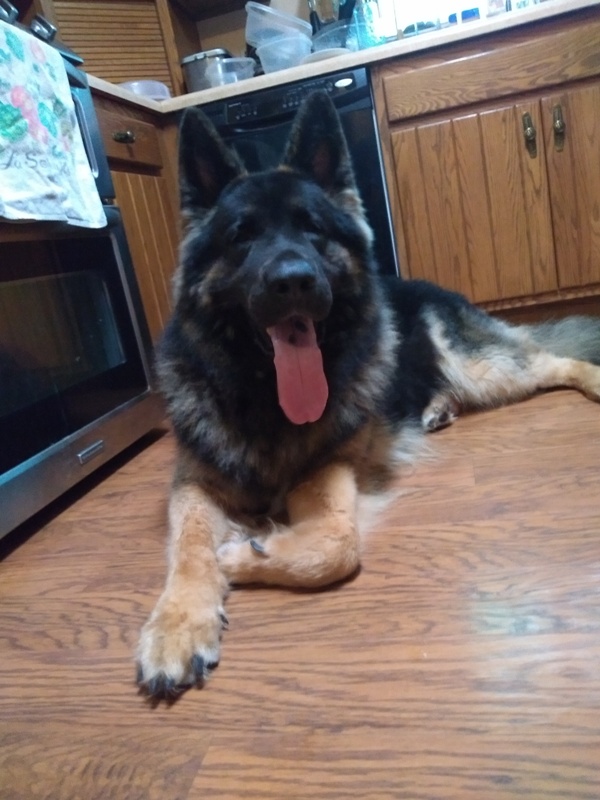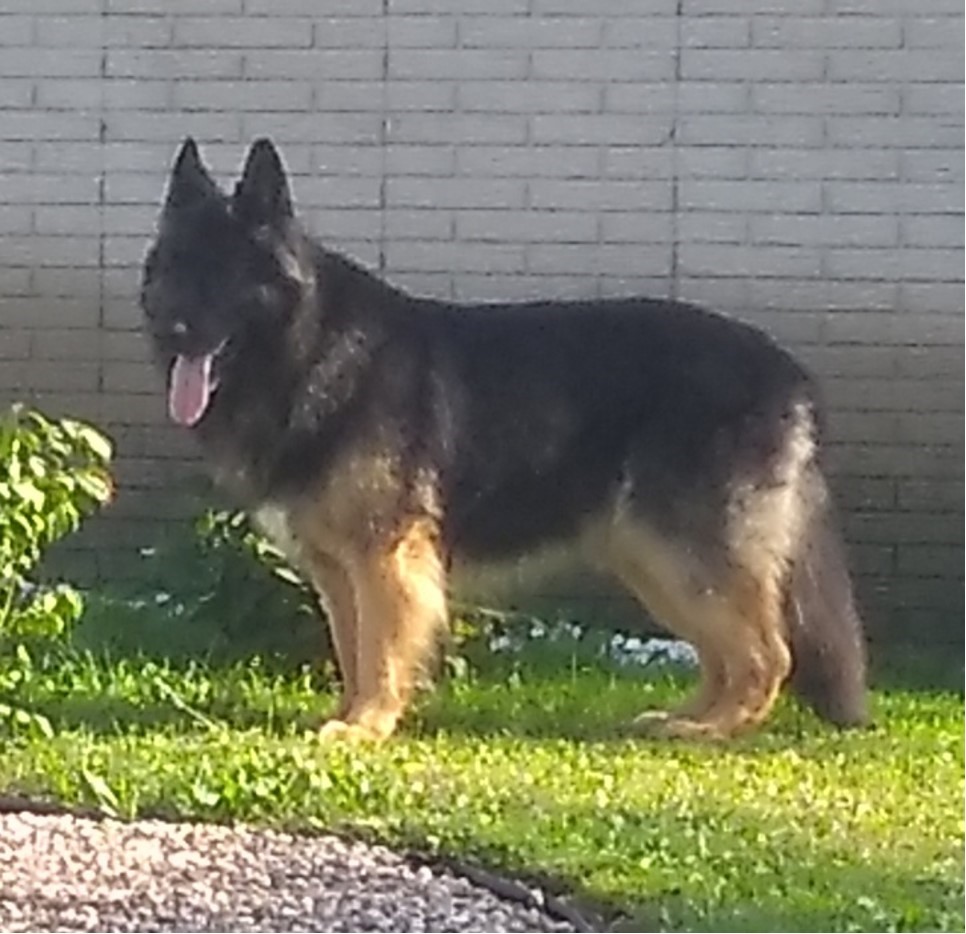 Sam
Foster Home
Here is Sam, a new kid in town for Windy Acres. He is a massive black/tan long coat with that huge head and bone that we are known for. His temperament is awesome, so sweet but yet protective when need be. With his size and temperament, he will be a perfect match for my girls here. I will be breeding for long coats when bred to long coat girls and will hopefully get a mixture when bred to my shorter coats. Expecting black/tans, black/silvers and possibly some solid blacks. Sam is good for hips and DM clear.
---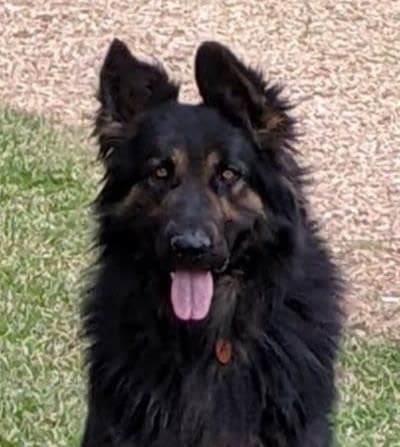 Koda
Koda is a big loveable bear. He is owned by a friend of Windy Acres and will be in our breeding program.
---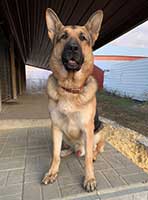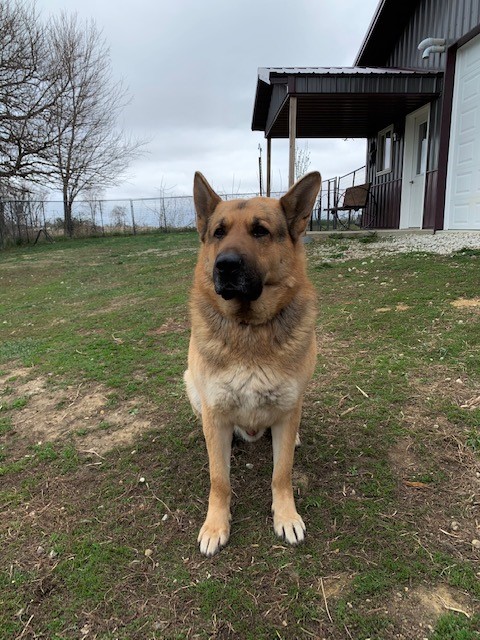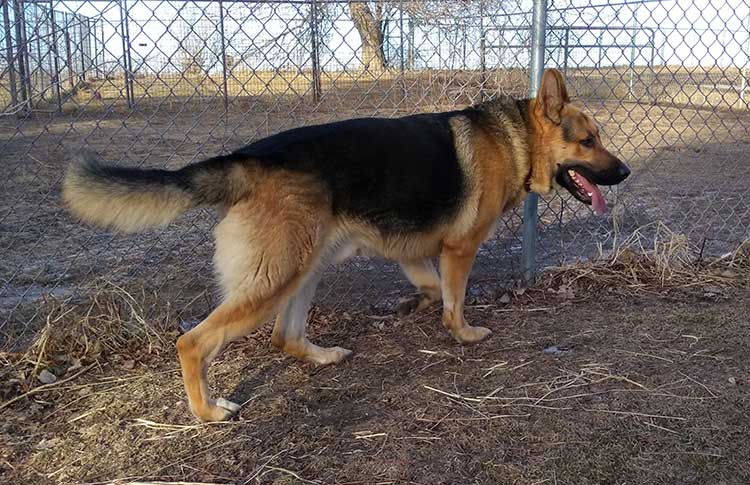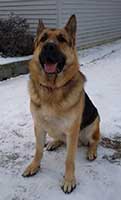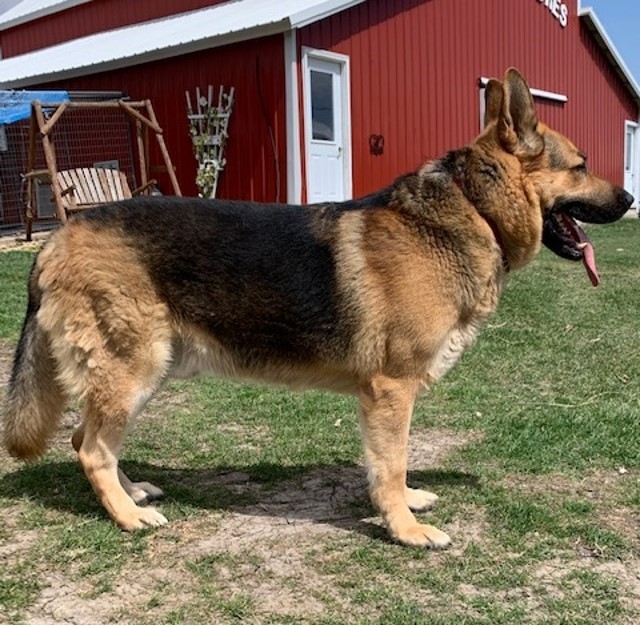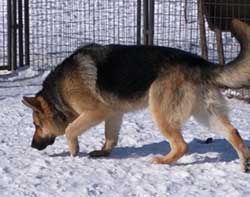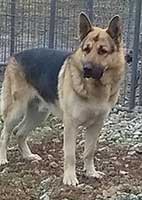 Raider-sitting-kennel-small
Raider
Raider is the son of Kaiser and is OFA'd Good and DM clear. Wonderful playful temperament and is following in his daddy's footsteps for size. More pics in the future.
---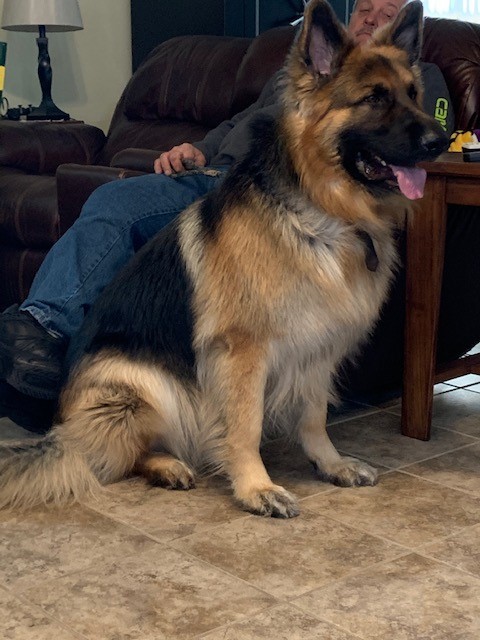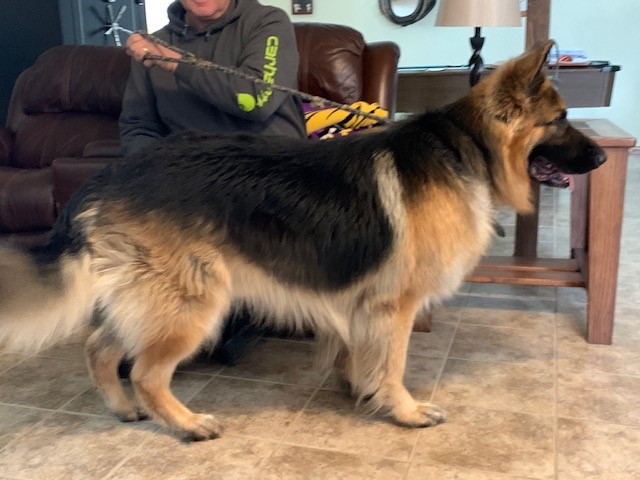 Derby
Derby is from our bloodlines, and he is a happy sweet boy who gets along with anyone. He has the softest coat ever with a personality to match. He is over 100 lbs. and loves cats and dogs alike. Watch for an upcoming breeding from him in the future.
---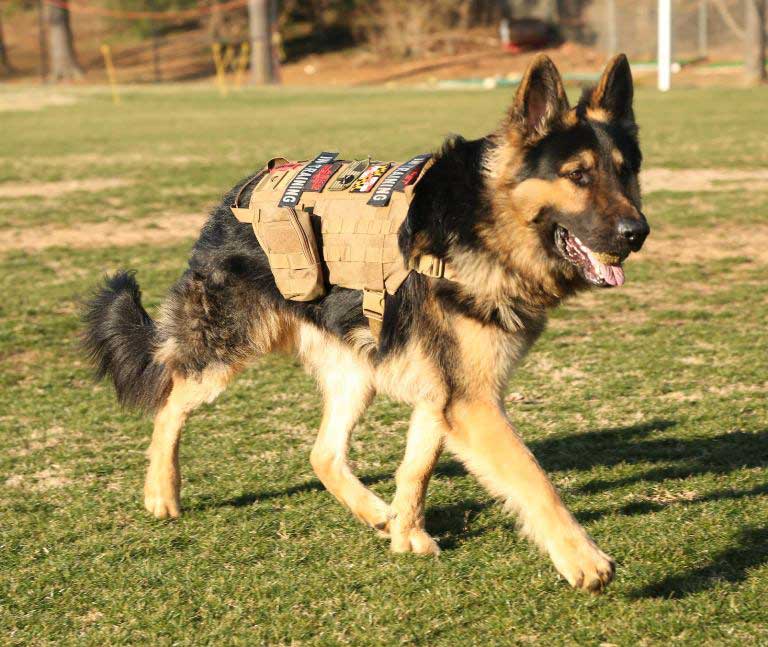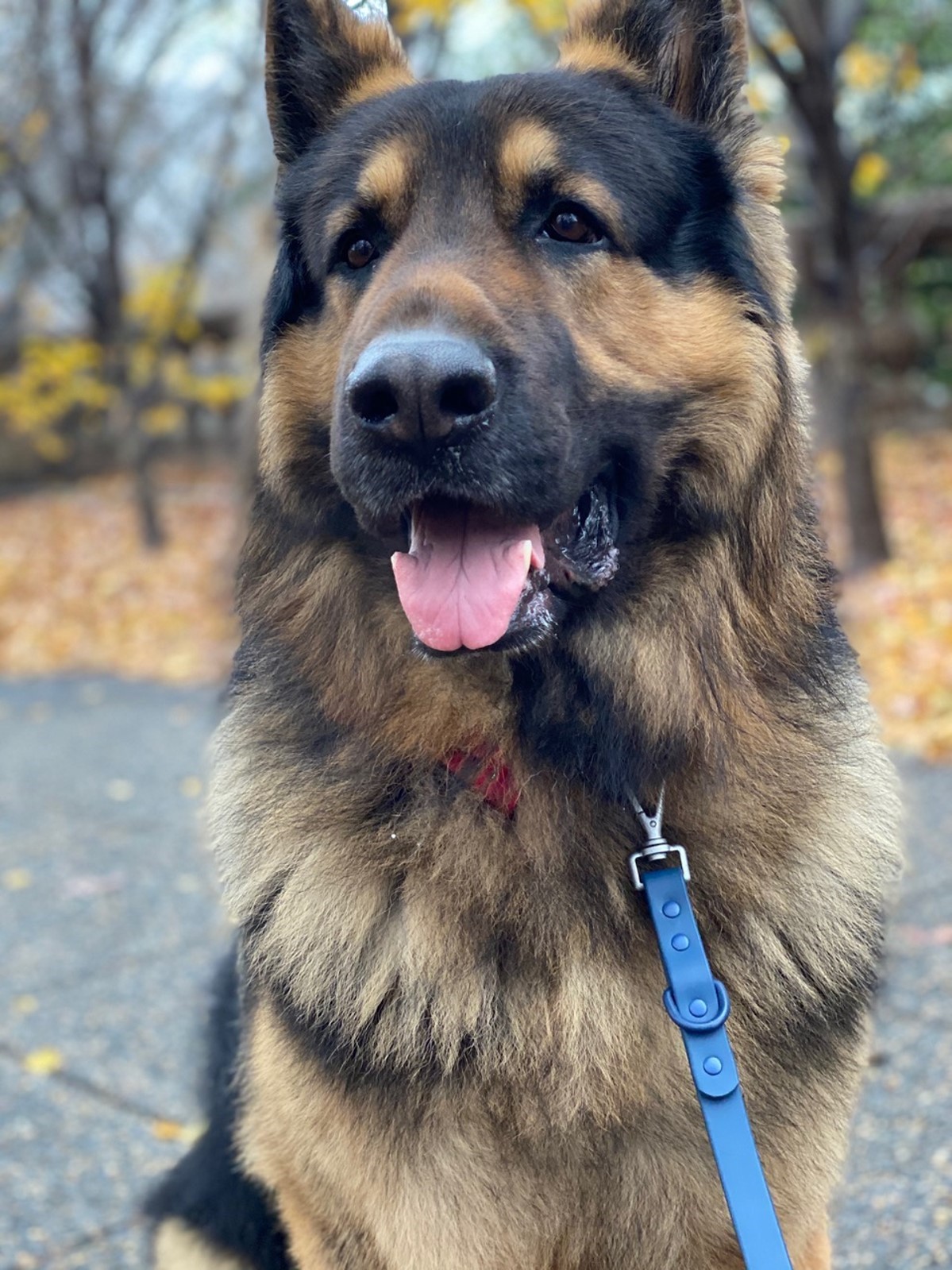 Humphrey
Foster Home
Humphrey is a future stud dog and the son of Kole and Katie. OFA Good and DM clear. Humphrey is a stunning black/reddish blonde long coat that has his awesome daddy's head and a wonderful temperament of both Kole's and Katie's. Check with us for any future breeding's.
---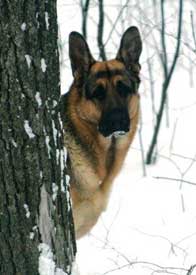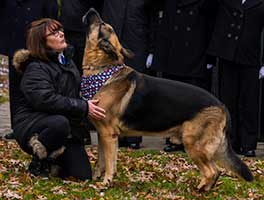 Kaiser
Kaiser has passed with flying colors for our breeding program. His hips are rated as excellent and at 17 months of age he weighed in at 160 lbs. (vet verified) of pure love. His temperament is awesome, and he is super sweet. Kaiser lives with good friends of ours. He belongs to a group in Michigan that does the K9 memorial for service dogs.
---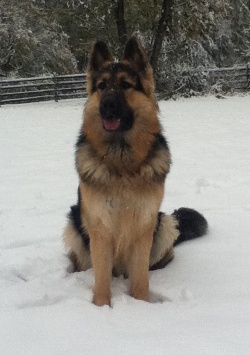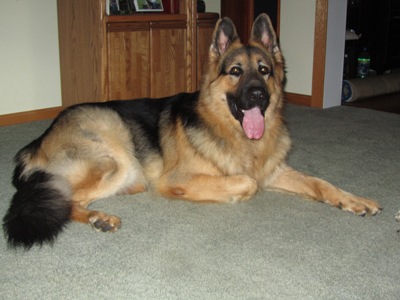 Bear
Retired
Bear has been added to our breeding program and we are excited to see what he will give us. Bear is from our girl Lacy (retired) and Vinnie and has grown into a very handsome fellow. Bear is a very sweet boy with huge bone and height that matches his personality. Bear is AKC, DNA'd, and OFA Good, DM Clear and is vet verified at 130lbs.
Bear lives with a good friend of ours.
---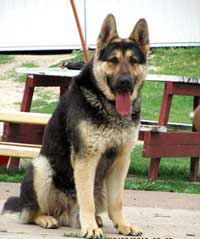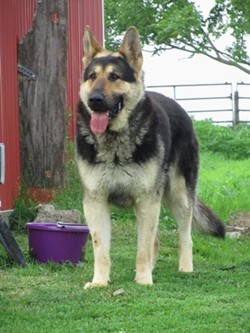 Kole
Retired
Kole is out of our girl Cassie and an outside male Silver Mark. Kole is a very tall and husky type boy and was prelimed as Good with OFA. Kole has a huge head and bone structure, and we anticipate that he will be even better when he has matured. Kole is AKC and DNA'd. At 6 years old and fully mature, Kole weighs in at 150 lbs.
---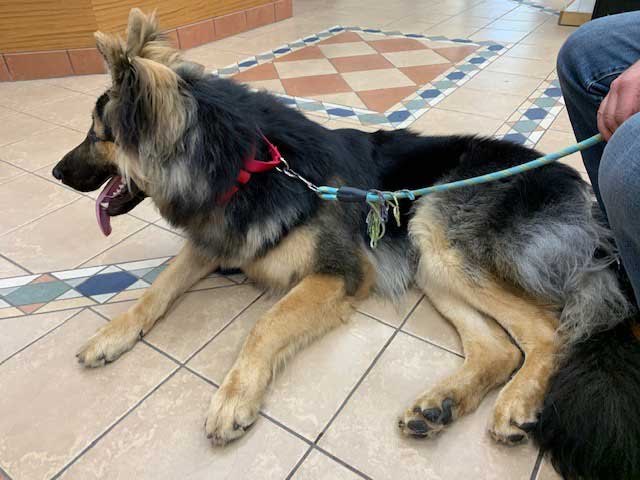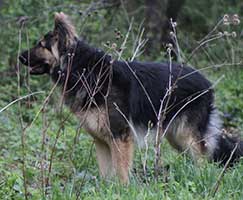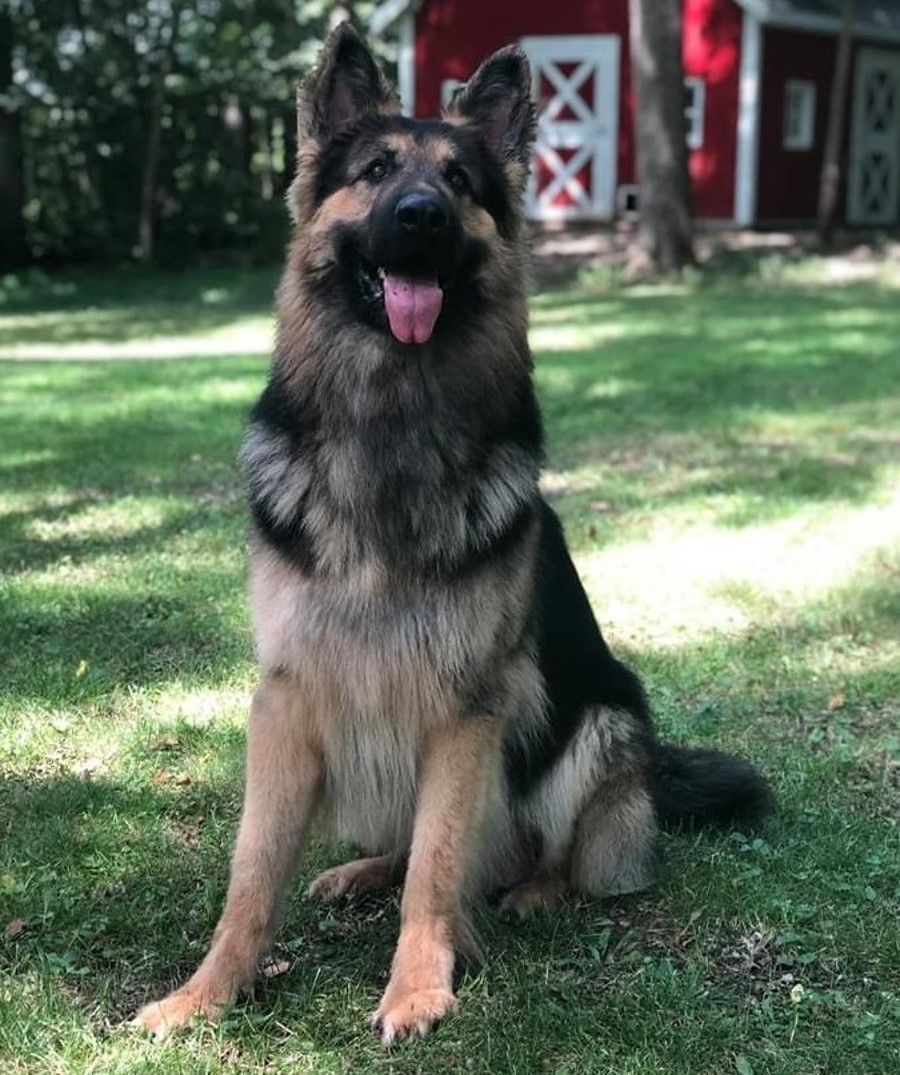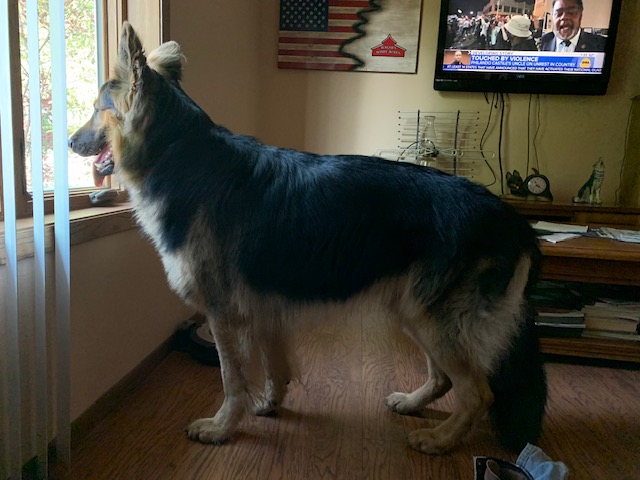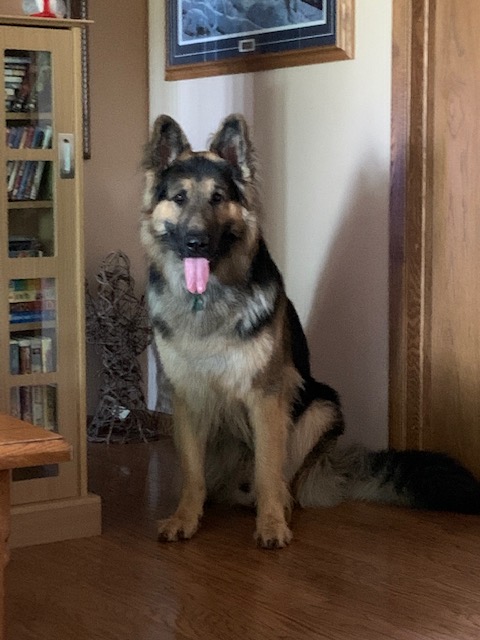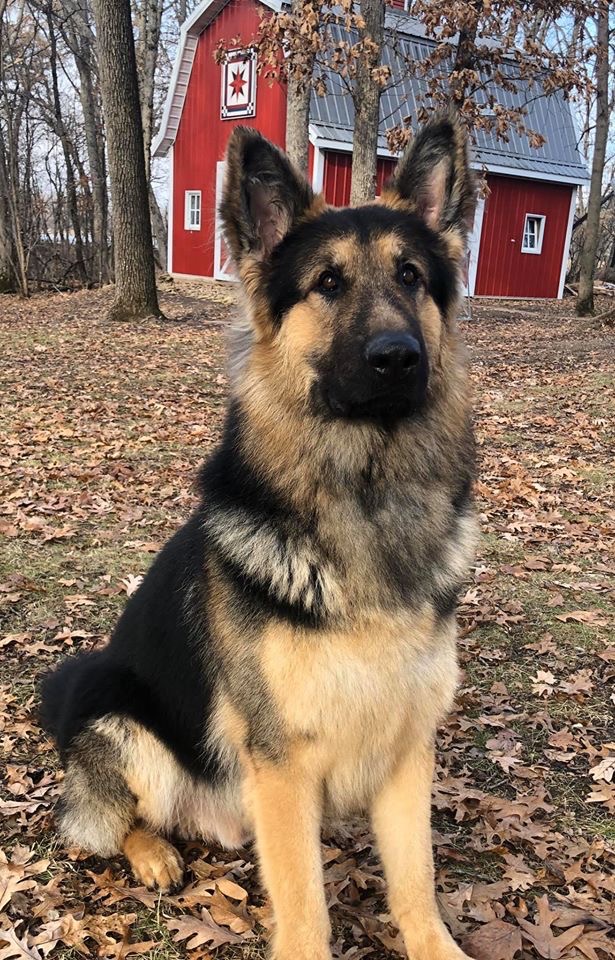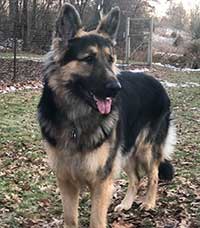 Hank-18-months-128-lbs-small
Hank
Foster Home
Hank is from our boy Beowulf and Lottie (retired). Hank is a long coat, very tall boy and weighed in at 128 lbs at 18 months. Hank is OFA'd Good and DM clear. I feel Hank is going to be a wonderful asset to our breeding program at Windy Acres Shepherds.
---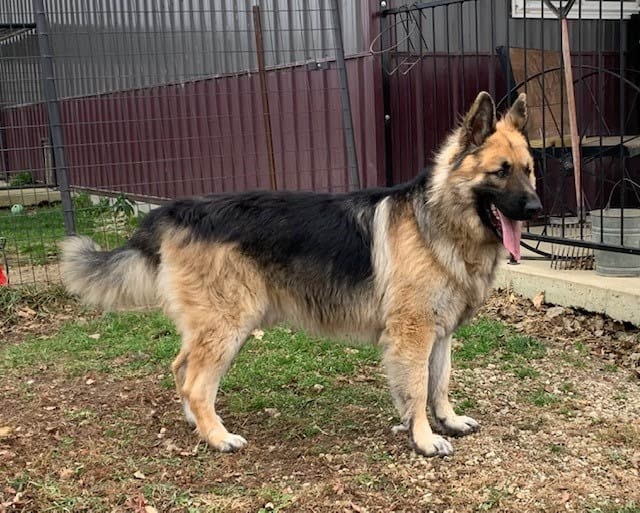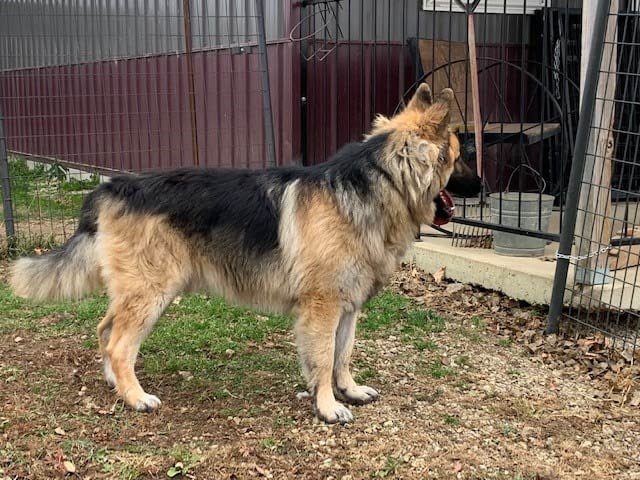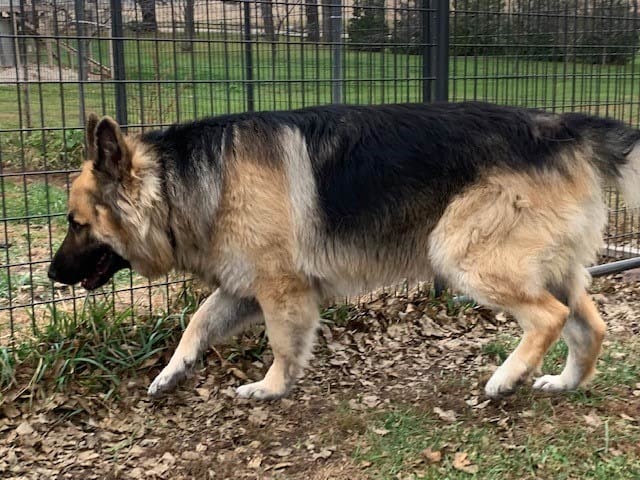 Boone
Retired
Boone has a long coat and is a big lovable goof who loves everyone. Boone is leaving to continue his legacy in Norway & retire.
---