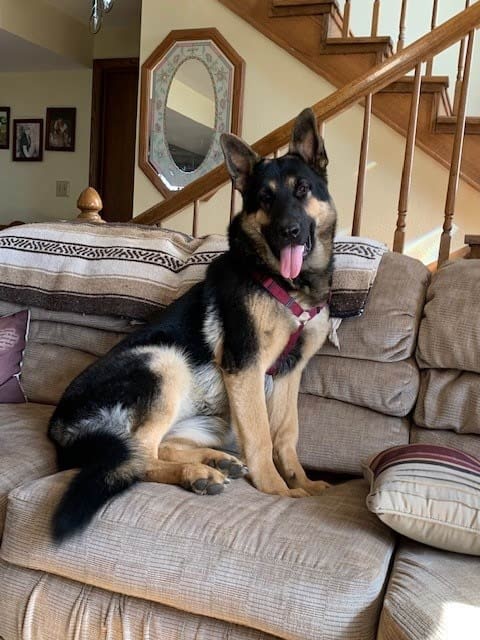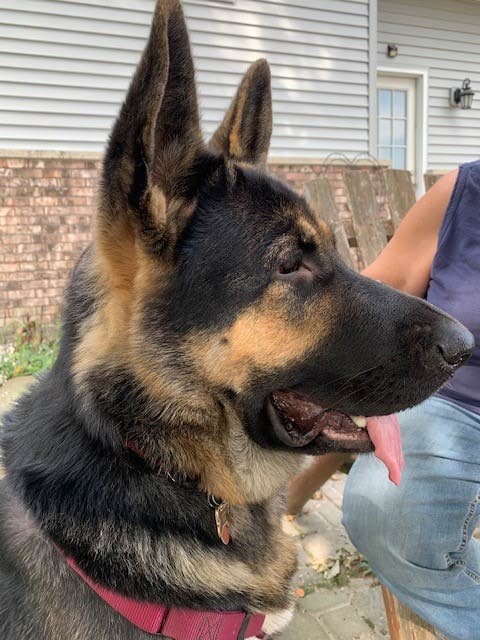 Luna
Foster Home
Luna will be bred to Mac for early spring pups in 2023. She is a big girl from our Raider and Lokie litter. Luna was OFA good.


---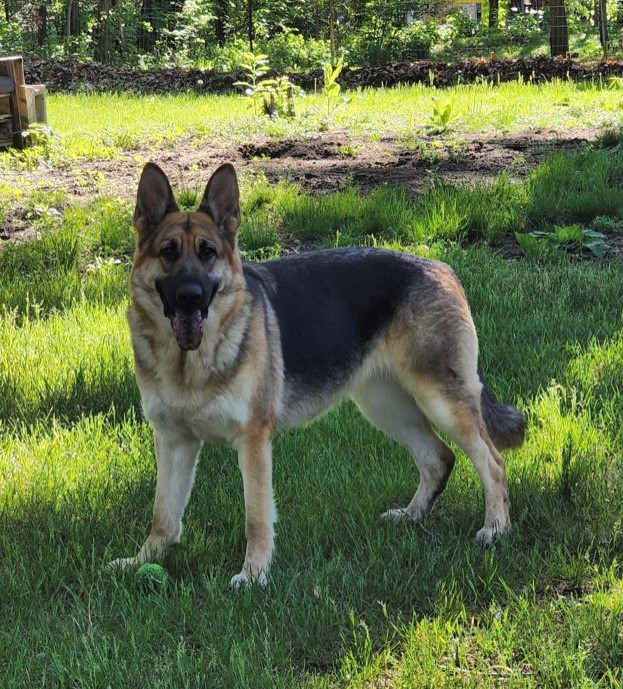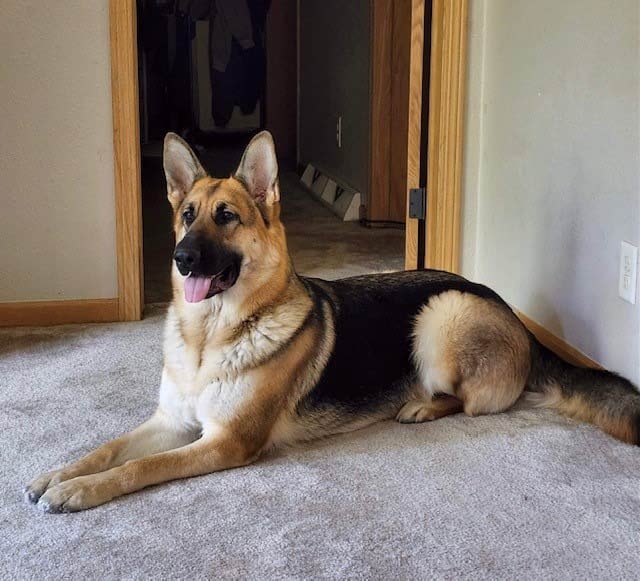 KoKo
Foster Home
Ko Ko has a loving personality, friendly to everyone she meets and is beautiful in both build and mind. Ko Ko lives in a foster home where she is dearly loved and very well taken care of. She has been Penn-Hipped excellent & she is now in our breeding program.
---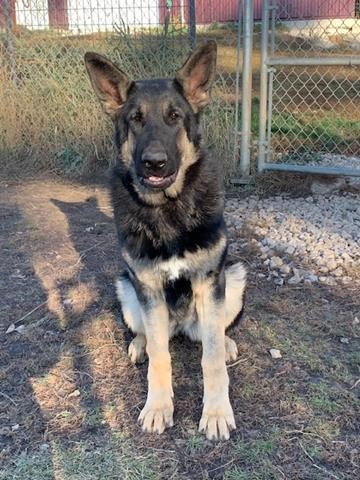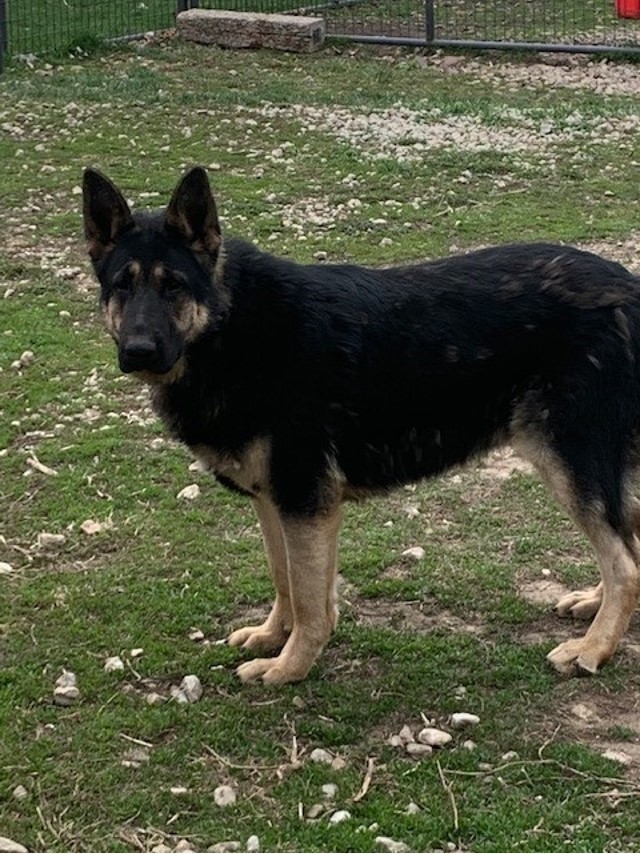 Lokie
Our girl Lokie is going to be an excellent breeding girl for our program. Lokie has massive bone and head at a young age. OFA rating "good". Lokie is a daughter of our girl Schnook and Sam and is a happy girl that loves everyone but yet is a wonderful watchdog with not too much getting past her. Looking to breed her with either, Raider (produces standard or plush coats) or Koda (produces long or plush coats).
---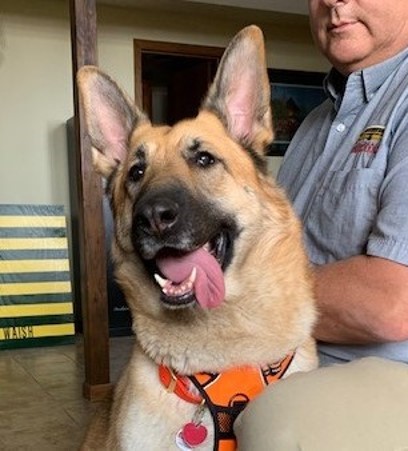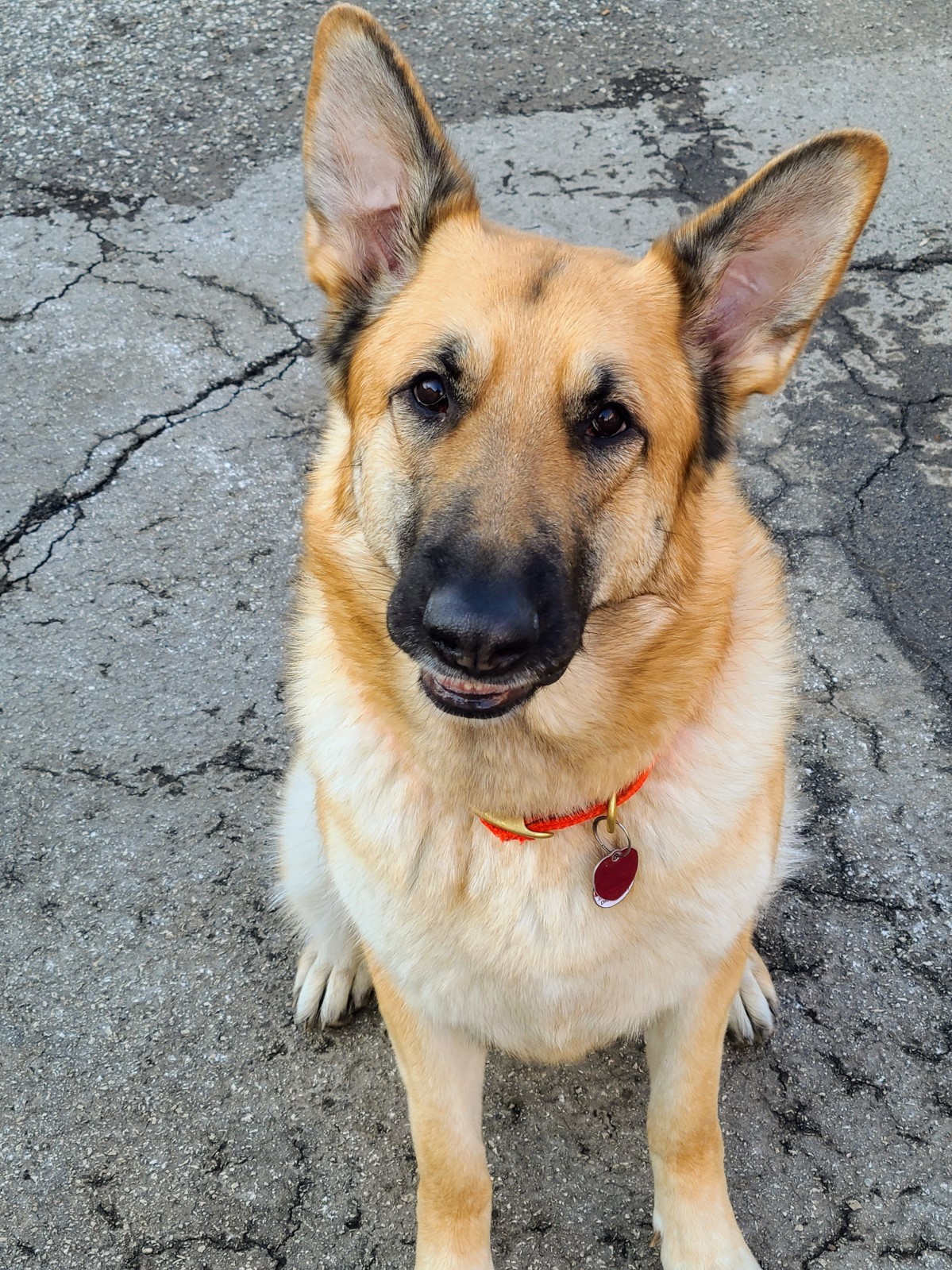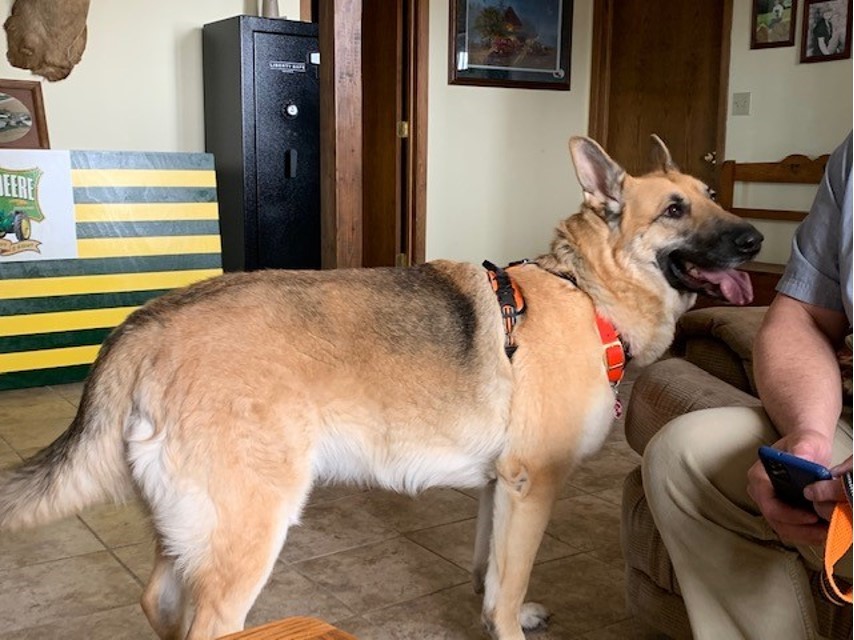 Saffron
Foster Home
Saffron currently lives with her foster family and is a daughter of Cayanne. She has been pen-hipped as excellent for her hips. She does carry the long coat gene – so her gene will be passed when bread with another long coat. Saffron is a big girl, weighing 118lb. She is a very sweet girl and loves spending time with her family.
---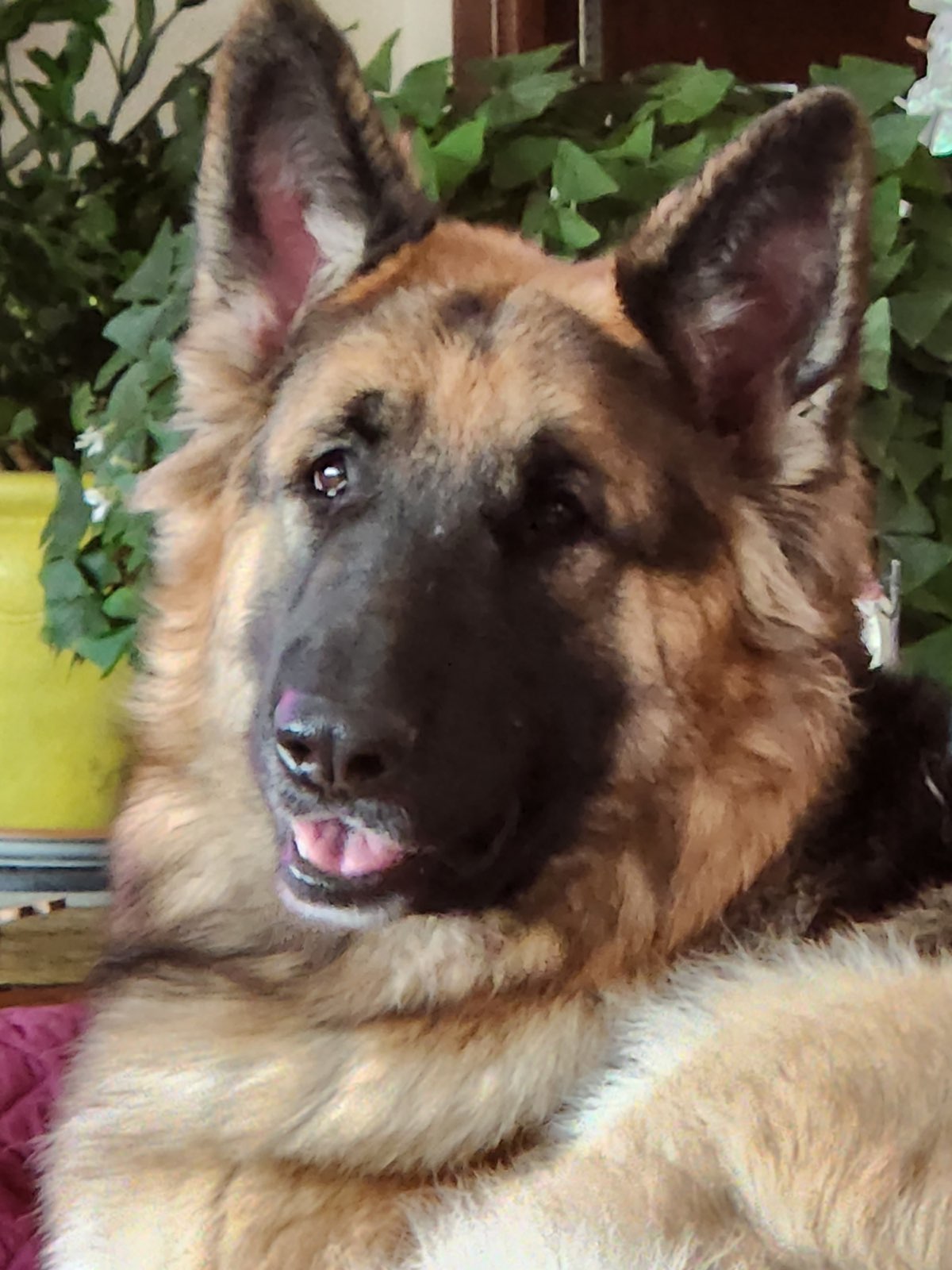 Cassia
Cassia is a Red/Black long-haired Female from Cayanne. She has a heart of gold and a very kind temperament. She currently is 113 pounds of love. Cassia loves to play ball and tug a war with her mom and sister Saffron. Cassia is a snuggler, she is great around little kids, she is DM clear and Peen Hip Excellent.
---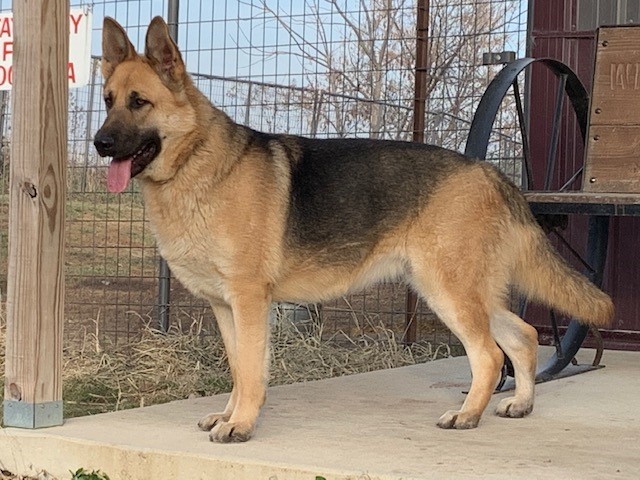 Ruby Roo
Retired
This is our girl Ruby Roo. Ruby is a fun girl, always loves to play with anyone who is willing here. She is a daughter of our boy Raider and is a perfect; well put together shepherd.
---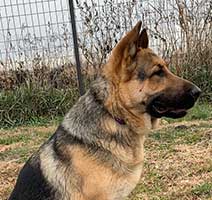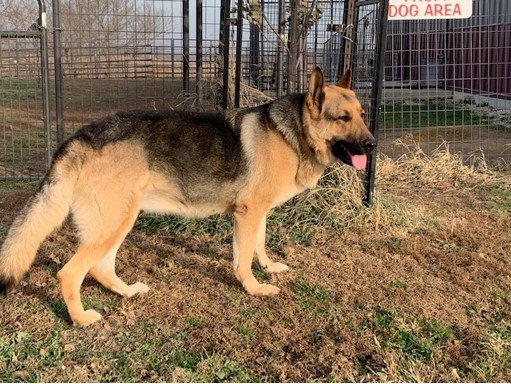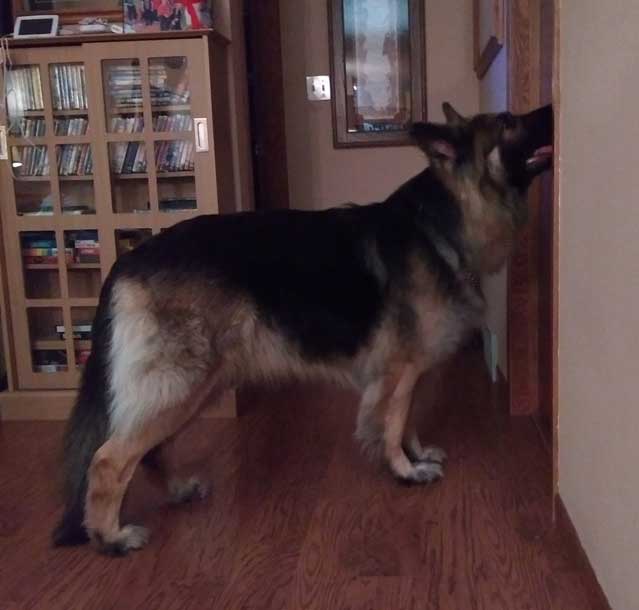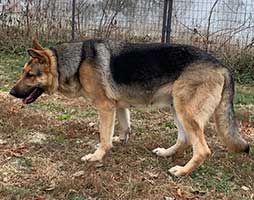 Roxie
Retired
Roxie is a very sweet girl who is curious about everything, loving and is a wonderful family companion. She is always wanting to be by my side when we are out and about. Roxie is DM clear, OFA'd and ready to be in our breeding program. Roxie is a very tall girl already weighing in over 100lbs and estimated to be around 115lbs when mature and has a very male like head for a female.
---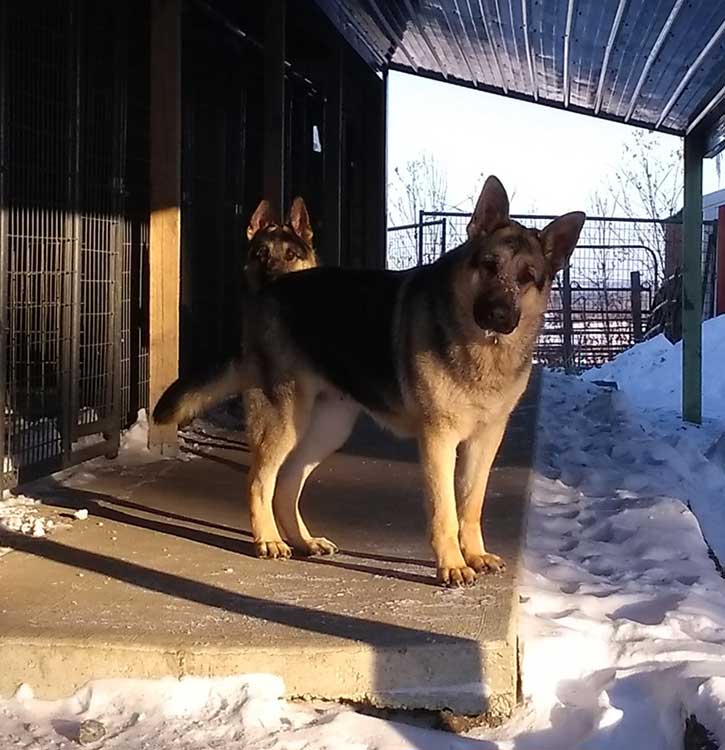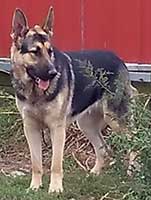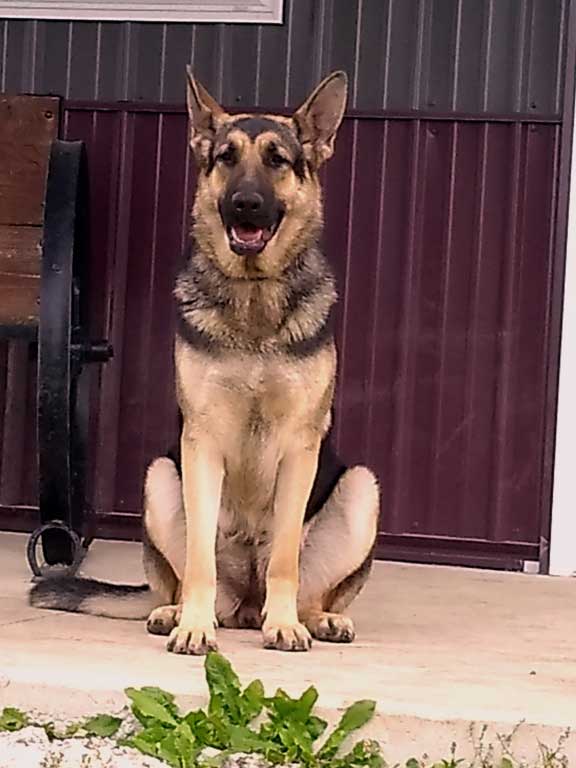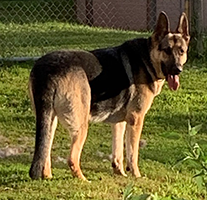 Schnook-and-Chance-kennel
Schnook
Retired
Schnook is a big girl and a daughter of Sara/Fred. Schnook has given us 1 litter so far and has proven to us as a mom like Sara to be very caring and loving to them. Schnook is sweet but yet watchful of our place where I am sure her offspring will be a lot like her. Schnook is DM clear and OFA'd Good and is a great asset to our breeding program here. She does not seem to carry the long coat gene after being bred to Sam who is a heavy plush so I feel whoever we breed her to, we will have more of a standard coat in her puppies.
---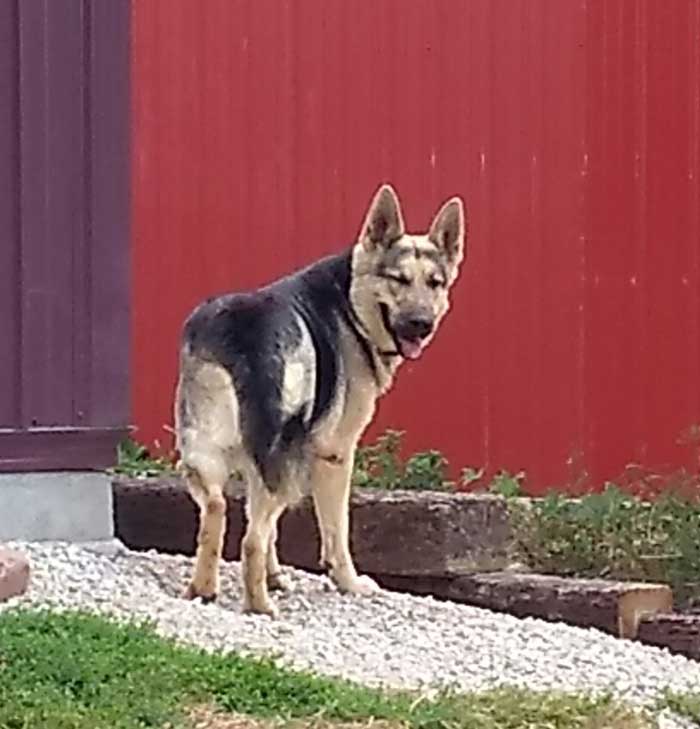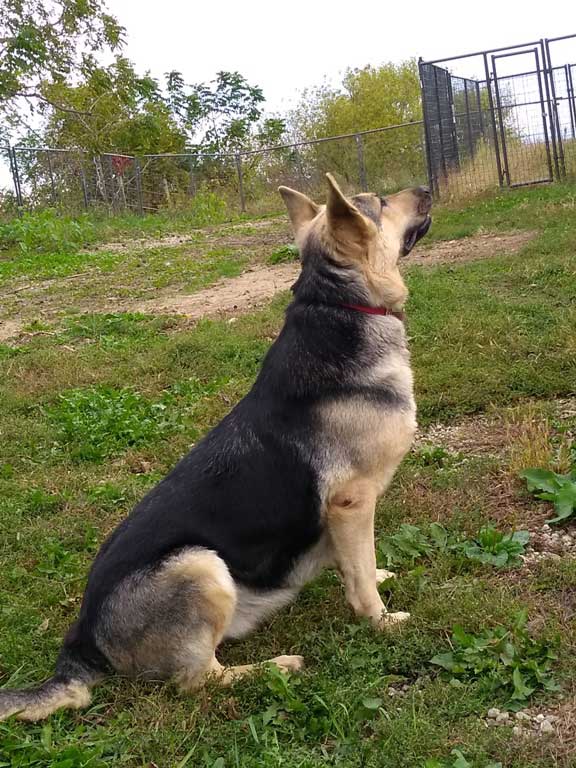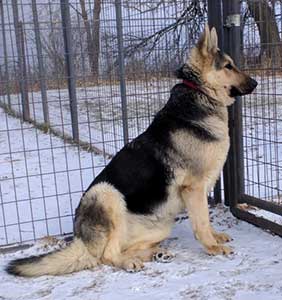 Oakley
Retired
Oakley is not as large as our other girls but has raised a litter of babies for us and they have been growing up to be beautiful, very large loving babies. She comes from our old line of Hunter who was a massive oversized long coat and with the genetics she carries, I feel she will continue to give us extra large babies that are calm, loving with their human families but yet attentive to let their humans know when something is wrong.
---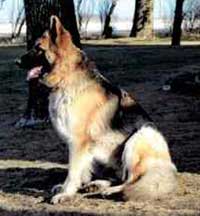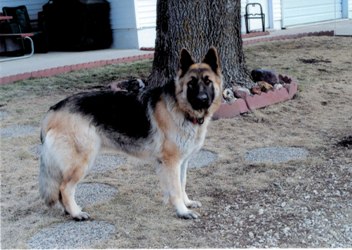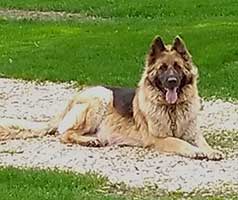 Abby standing parkersburg
Abby
Retired
Abby belongs to a family on a farm and is the offspring of old girl Reba and Vinnie. Abby is a black/red/tan plush/long coat who has been bred to Barlo giving us very trainable loyal pups. She is a very tall girl weighing in at 93lbs and has a lot of filling out yet to do. Abby is OFA'd Good.
---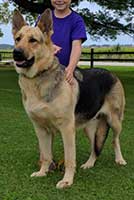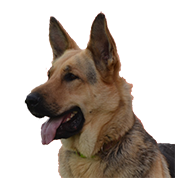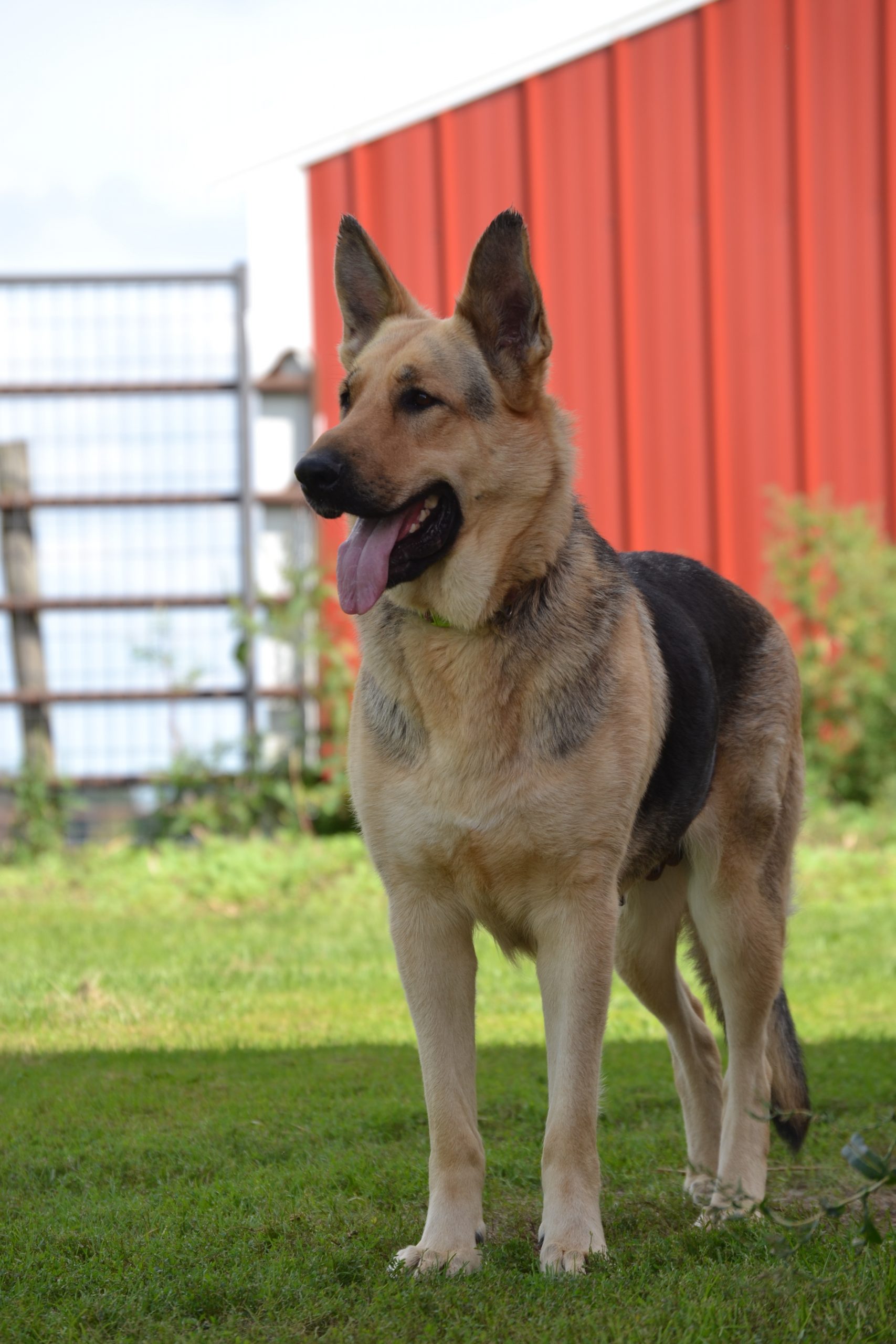 Sara
Retired
Sara is the sweetest thing that walked this earth. She has personality plus, she stands 28 inches at the shoulder, weighs in at 122 lbs lean and has been OFA'd and DM free. Sara will lay down at your feet at night.
---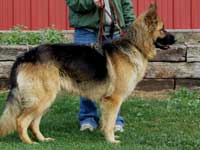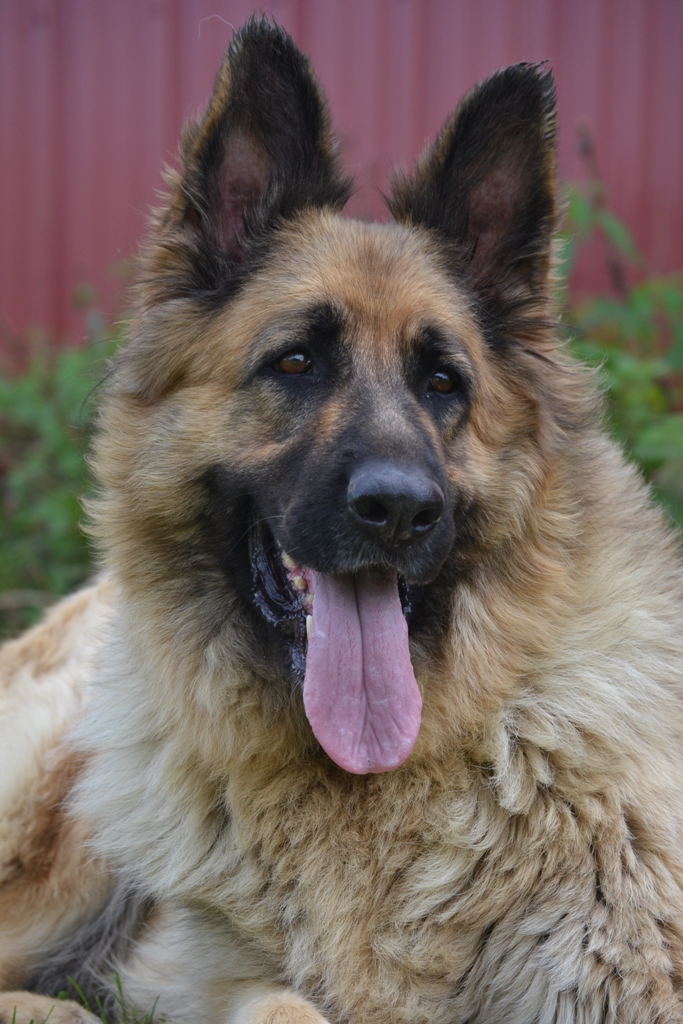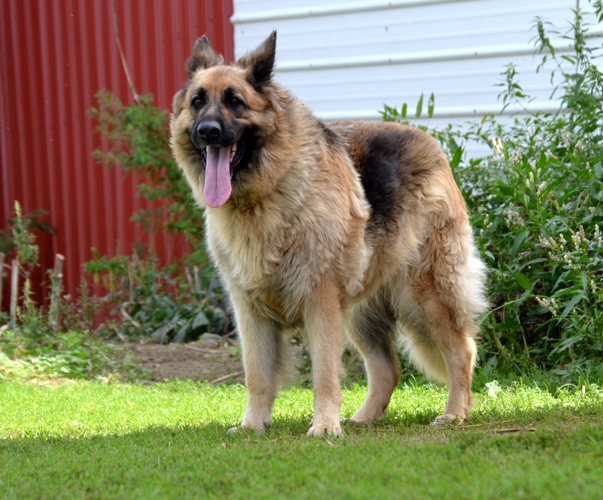 Katie head shot Sept 2016
Katie
Retired
Katie is a love, she is sweet, playful and has height and looks of just what a shepherd should be. Katie is OFA'd prelim Good hips and elbows. Katie has also earned her Good Canine Citizen which shows how good her personality really is. Katie is an Emma and Barlo daughter.
---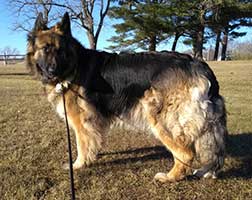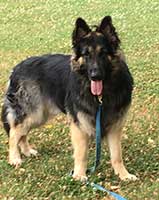 Bodie--Cayanne-and-Beowulf-1-yr-small
Cayanne
Retired
Cayanne is a very large, big built girl (130 lbs.) with a beautiful long hair coat. She is very much a family dog that is easy going, wonderful mother, and a family companion. Cayanne has given us some fantastic pups in the past and is now retired to live the good life that she so much deserves.
---